The best residential districts in Istanbul
Turkey is one of the most favorite destinations for people in the recent years. It has become the focus of attention for investors and businessmen around the world due to its strategic location, that it is located in the center of the world, connecting the continents of Asia and Europe, the eastern with the western culture, and because of its varied landscape, cool weather, beautiful culture and art. In addition to its ancient history and authentic civilization, as well as its rapid development in trading, manufacturing and urbanization.
At the present time, people are investing in residential projects in Istanbul, one of the most prestigious cities in Turkey and the first choice for tourists and visitors, especially families. This is because of the variety of attractions and entertainment activities that is available in Istanbul.
In this article we are outlining the best 7 residential districts in Istanbul:
1- bahcesehir district:
The city of gardens or bahcesehir in Turkish. It's aptly named, that it is dominated by green areas and beautiful landscape, it also characterized by its fresh air away from the overcrowding and the pollution of the city. Moreover, it is considered as a luxurious district inhabited by high-class families and it is marked by rapid urban development. It is 20 km from Ataturk International Airport and 25 km from the center of the city. Its nature characterized with many hills, small plateaus and valleys, adding more beauty to the place and giving you a sense of calmness and the feeling of living in the heart of nature. It is worth mentioning that although the district is famous for its natural life, it does not mean that the services available are not good, that there are a lot of shops of local and international brands as well as popular markets, cafes and restaurants. The district is generally known for its peaceful atmosphere, which will provide you and your family with a joyful and healthy life.
Read more about the most important features and facilities in bahcesehir: Bahcesehir area in Istanbul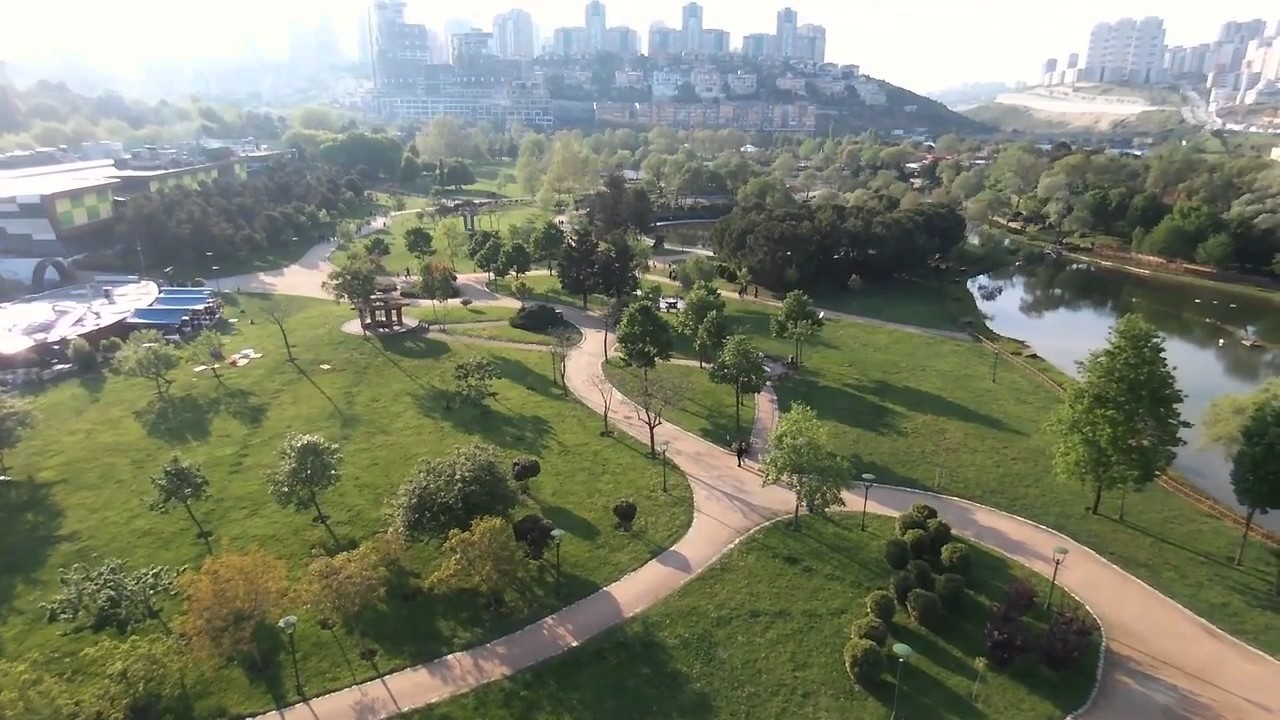 2- Esenyurt district:
Esenyurt district is located on the European side of Istanbul, and it is one of the largest and most densely populated districts (2,770 sq. km) with a population density of 750,000 people. In general, it is a vital district where you can find a job and where people of several nationalities are living.
Esenyurt has two very different patterns of districts:
The first type is the overcrowded informal slums, that characterized by its active lifestyle, where properties are cheap in terms of purchasing or rent. Also, the transportation and public services are available near those neighborhoods.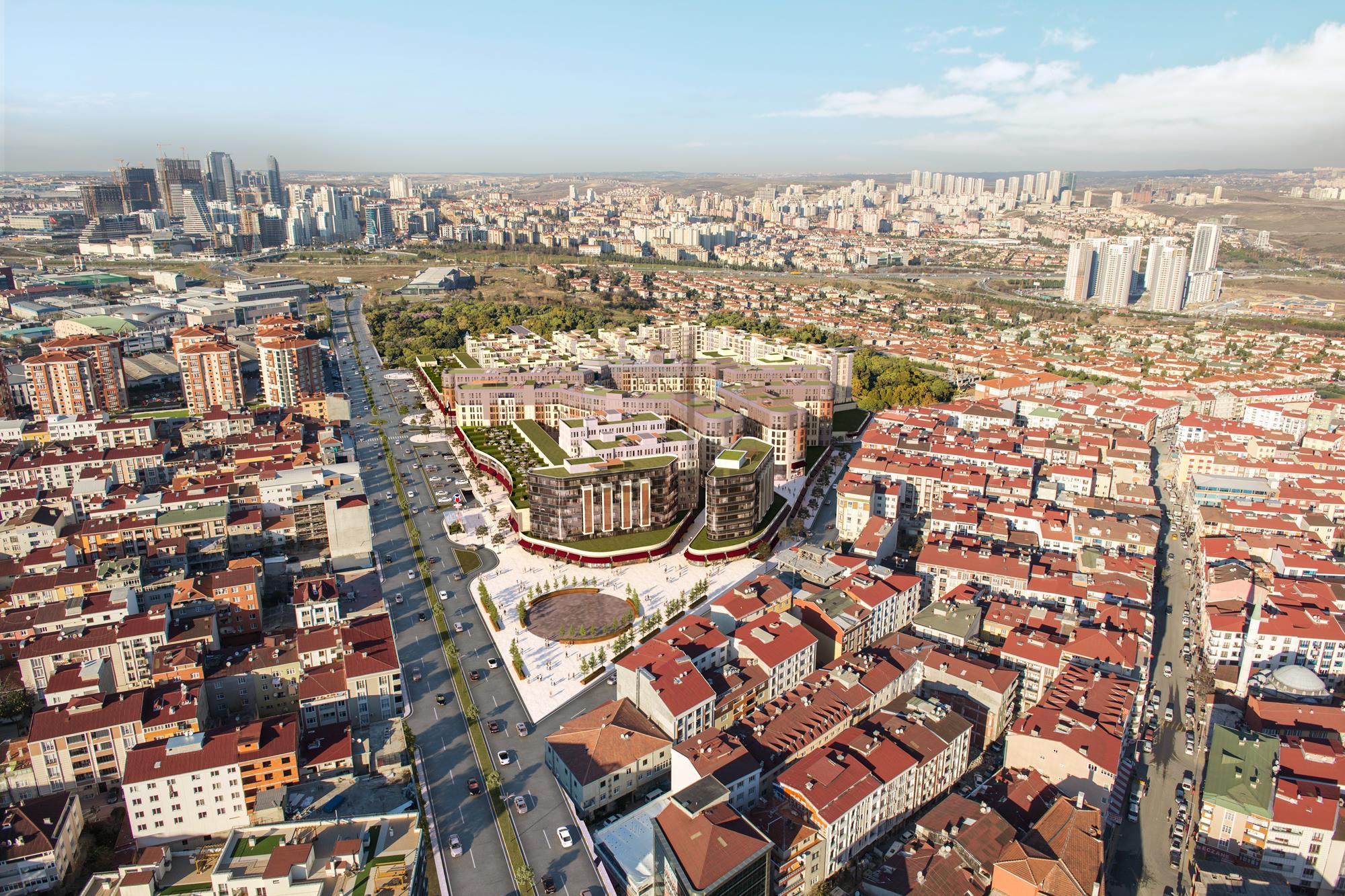 The second type is the residential complexes that are known for its high security and the luxurious services. Those residential complexes come at different levels on demand, including cheap and affordable services, and the average price of VIP services. Esenyurt is recognized by its rapid growth, where foreign investors are keen to buy their homes or launch their businesses, which makes it a promising district for investments. Also, the metro line will pass through the district by next year, making the transportation and movement so easy and comfortable. To learn more about Esenyurt: Esenyurt Area in Istanbul Turkey
3- Sultanahmet area:
Sultanahmet is located in the heart of Istanbul. This area reflects the historical and tourist face of the city, where there is the Sultanahmet Mosque (known as The Blue Mosque) and many other attractions sush as Hagia Sophia, Topkapi Palace, Gulhane Park, the Grand Pazar and the Egyptian Market, as well as restaurants, cafes and many shops with international brands. This area is easily accessible and affordable for everyone.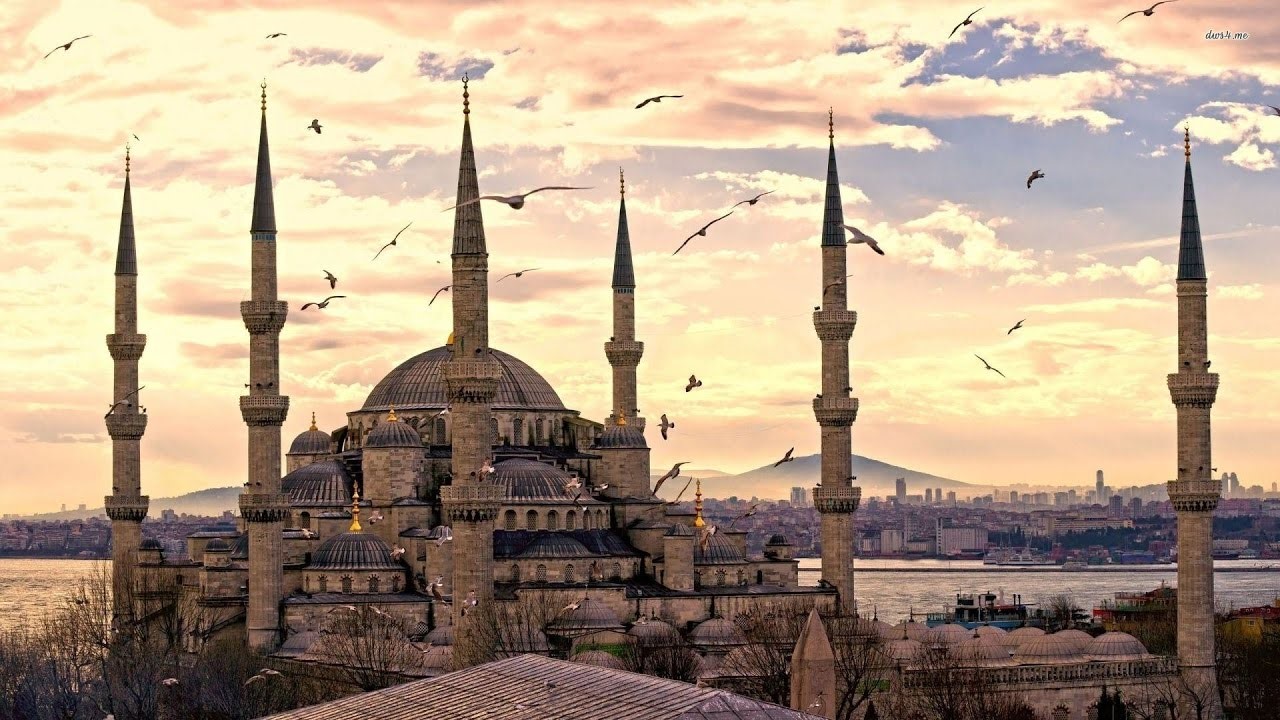 4- Taksim Square:
Taksim Square is one of the most important tourist sites in Istanbul. It is a major center for many activities and it is the main destination for tourists from all over the world. It is so close to Istiklal Street which contains shops, antique buildings, libraries, banks, cinemas, restaurants and cafes, in addition to many embassies and consulates such as the US Consulate, French Consulate, Greek Consulate and British Consulate. One of the most important landmarks in Taksim Square is the Republic Monument and the Nostalgic tramways.
Take a look on our projects near to Taksim: IHOME 36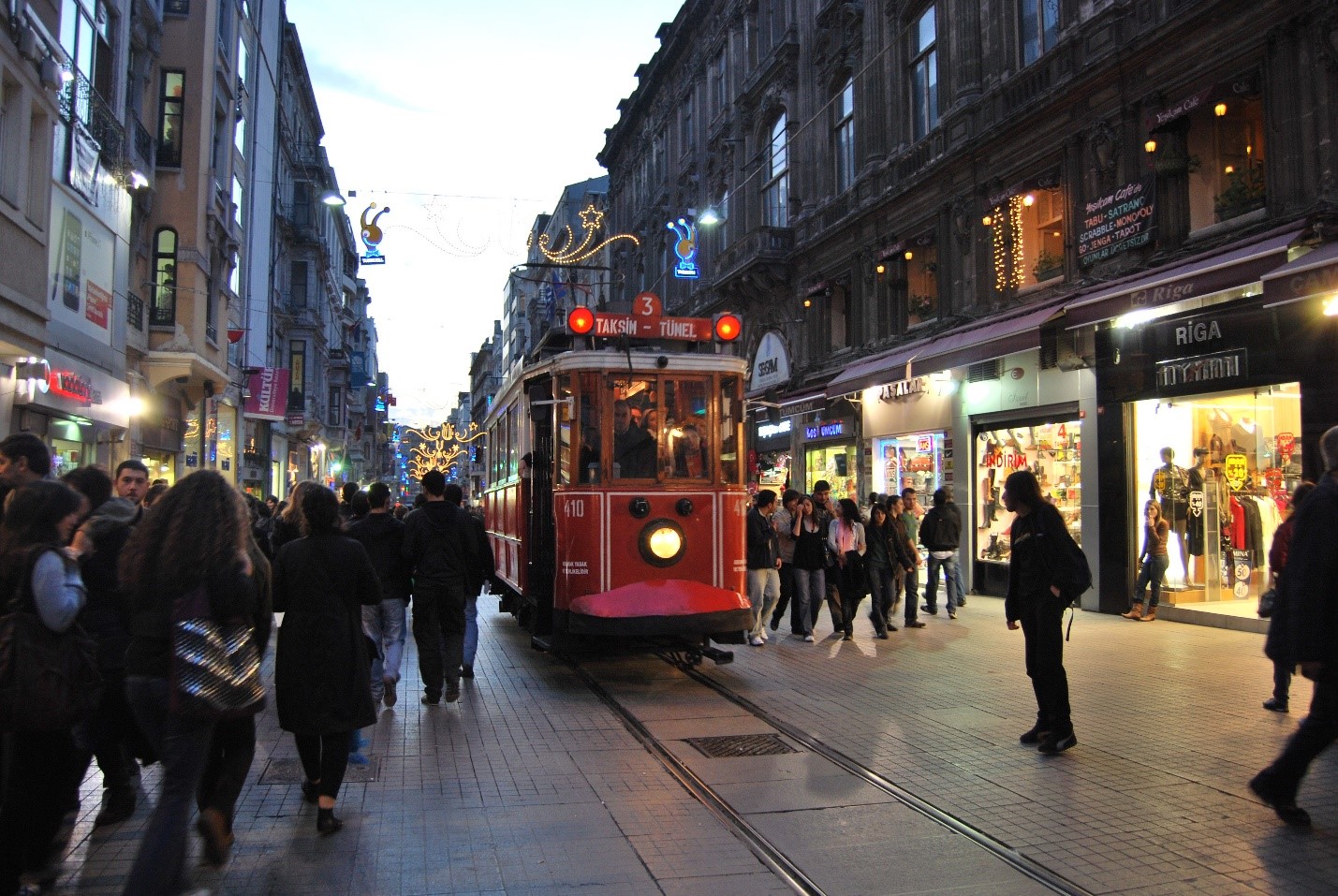 5- Nisantasi area:
Nisantasi is an upscale residental area that located on the European side of Istanbul in the famous Sisli distrect, and it is one of the most beautiful and vibrant areas in Istanbul. It contains many shopping malls, fashion boutiques and international high brands. It is one of the most luxurious and fancy residential districts in Istanbul and it is the perfect choice for many families, visitors and tourists for an enjoyable holiday.
Take a look on our projects near to Nisantasi: IHOME 85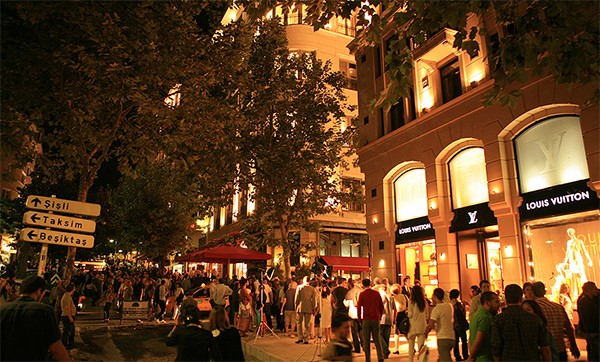 6- Kadidoy neighbourhood:
Kadikoy is one of the important, significant and most visited areas in Istanbul. It also considered as a residential and commercial neighbourhood. In addition to that, the port of Kadikoy is an important transportation hub in the city that it connects the Asian and European sides across the Bosporus Strait, and it is easy to move from and to Kadikoy that all convenient transportation are available such as metro, rail and bus lines.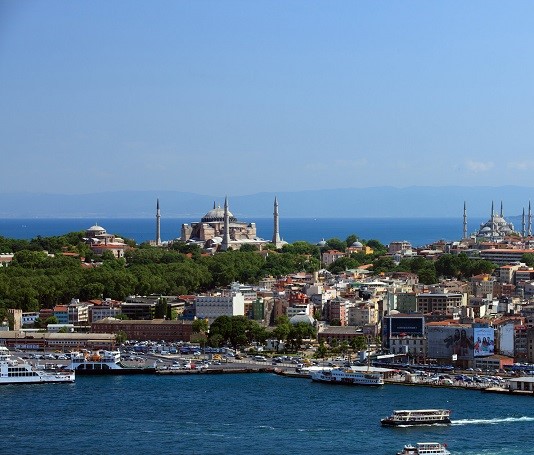 7- Tarabya neighbourhood:
Tarabya neighbourhood is located on the European side of Istanbul, overlooking the charming view of the Bosporus Strait, and it has a pleasant atmosphere and plenty of greenery. It is a quiet neighbourhood which is suitable for those who are seeking for comfort and desiring to relax. Tarabya neighbourhood is close to Belgrade Forest, which is frequently visited by many tourists throughout the year. It also contains five stars hotels, shopping malls and different markets, as well as healthcare services and the availability of transportation.
For More Informations Please Fill This Form